(ISC)² CCSP® Training Boot Camp
Transform your career in 5 days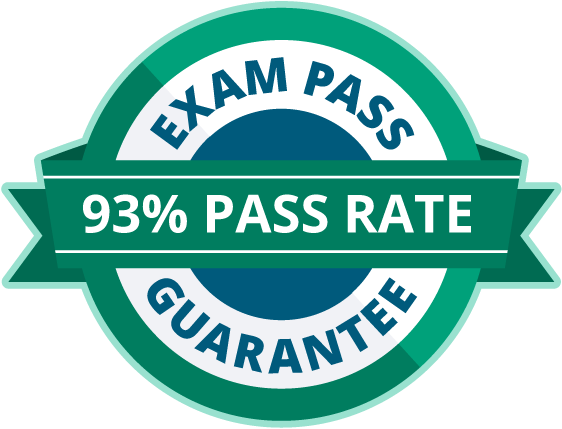 Course essentials
Boot camp at a glance
Method

Live online, in-person, team onsite

Experience

5+ years of professional experience

Meets 8570.1

DoD information assurance requirements
Ready to discuss your training goals? We've got you covered.
Complete the form and book a meeting with a member of our team to explore your learning opportunities.
This is where the error message would go.
Thanks! We look forward to meeting with you!
What you'll learn
Training overview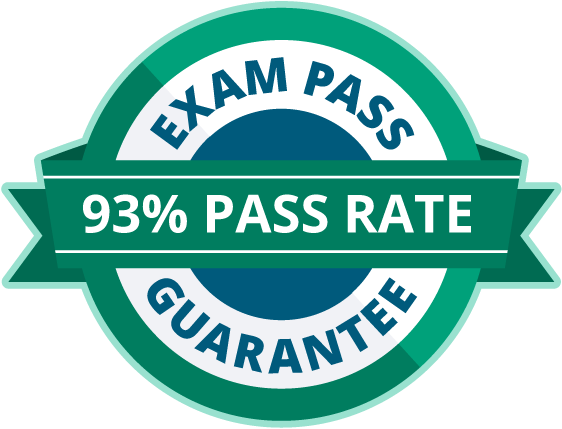 During the CCSP Boot Camp, we deep-dive into all CCSP domains and develop your essential skills and knowledge for the following:
Domain 1: Cloud concepts, architecture & design
Domain 2: Cloud data security
Domain 3: Cloud platform and infrastructure security
Domain 4: Cloud application security
Domain 5: Cloud security operations
Domain 6: Legal, risk and compliance
Award-winning training you can trust
What's included
Everything you need to know
90-day extended access to Boot Camp components, including class recordings

100% Satisfaction Guarantee

Exam Pass Guarantee

Exam voucher

Free 90-day Infosec Skills subscription (access to 1,400+ additional courses and labs)

Knowledge Transfer Guarantee

Pre-study learning path

Unlimited practice exam attempts
What makes the Infosec CCSP prep course different?
You can rest assured that the CCSP training materials are fully updated and synced with the latest version of the exam. With 20 years of training experience, we stand by our CCSP training with an Exam Pass Guarantee. This means if you don't pass the exam on the first attempt, we'll pay for your second exam at no additional cost to you!
Before your boot camp
Prerequisites
Syllabus
Training schedule
Day 1

CCSP overview

Cybersecurity basics

Cloud concepts, architecture and design

Understand the fundamentals of cloud computing architecture framework
Learn about cloud reference architecture and deployment models
Explore the security aspects of virtualization in cloud environments
Discover the principles of secure cloud computing and protecting sensitive information

Optional group & individual study

Schedule may vary from class to class
Day 2

Cloud concepts, architecture and design continued

Cloud data security

Gain insights into data classification and categorization in the cloud
Understand the data lifecycle and retention practices
Explore solutions for information rights management (IRM) and digital rights management (DRM)
Learn about data audits and secure data destruction/disposal

Optional group & individual study

Schedule may vary from class to class
Day 3

Cloud platform and infrastructure security

Explore different cloud storage architectures
Understand cloud security strategies and associated risks
Learn about cloud platform risks and responsibilities
Gain insights into disaster recovery (DR) and business continuity management (BCM) in cloud environments

Cloud platform and infrastructure security continued

Optional group & individual study

Schedule may vary from class to class
Day 4

Cloud application security

Learn about cloud applications' secure software development lifecycle (SDLC)
Explore software security testing practices in cloud environments
Understand the application architecture elements specific to cloud services
Gain knowledge of auditing practices for cloud applications

Cloud security operations

Understand the physical and logical operations involved in cloud security
Learn about monitoring, capacity and maintenance practices in cloud environments
Explore change and configuration management for secure cloud operations
Gain insights into managing risks and conducting security training and awareness programs in cloud settings

Optional group & individual study

Schedule may vary from class to class
Day 5

Legal, risk and compliance

Understand the legal concepts and intellectual property issues related to cloud computing
Explore contract and service-level agreements (SLAs) in the context of cloud security
Learn about assurance frameworks and certification programs
Gain insights into the Cloud Security Alliance (CSA) security, trust and assurance registry (STAR)

CCSP test essential knowledge areas

Optional group & individual study

Schedule may vary from class to class
Exam Pass Guarantee
If you don't pass your exam on the first attempt, get a second attempt for free. Includes the ability to re-sit the course for free for up to one year (does not apply to CMMC-AB boot camps).
100% Satisfaction Guarantee
If you're not 100% satisfied with your training at the end of the first day, you may withdraw and enroll in a different online or in-person course.
Knowledge Transfer Guarantee
If an employee leaves within three months of obtaining certification, Infosec will train a different employee at the same organization tuition-free for up to one year.
Unlock team training discounts
If you're like many of our clients, employee certification is more than a goal — it's a business requirement. Connect with our team to learn more about our training discounts.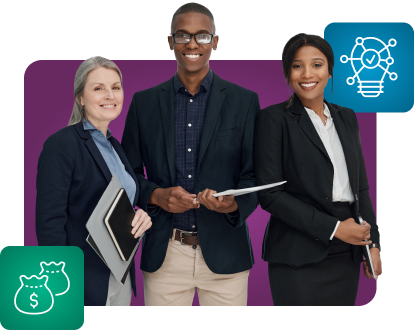 FAQ
Frequently asked questions
What is a CCSP boot camp?

A CCSP Boot Camp is an intensive training program to prepare professionals for the Certified Cloud Security Practitioner (CCSP) certification exam. It comprehensively covers cloud security concepts, best practices and the skills needed to secure cloud environments.
Who is the CCSP Boot Camp for?

The CCSP Boot Camp is suitable for a range of professionals working in cloud security and related roles. It benefits enterprise systems architects, security administrators, systems and security engineers, security consultants, security managers and individuals seeking to enhance their knowledge and skills in securing cloud-based environments.
How long does it take to prepare for the CCSP?

Preparing for the CCSP certification exam depends on several factors, such as your prior experience, familiarity with cloud security concepts and how much time you can commit to studying. Enrolling in Infosec's CCSP Boot Camp significantly accelerates your preparation by providing a condensed and focused learning experience.
Is the CCSP exam difficult?

The CCSP exam is challenging and requires a solid understanding of cloud security concepts, best practices and their application in real-world scenarios. With thorough preparation, including attending a CCSP Boot Camp, studying the recommended resources and practicing with sample questions, you can pass the exam on your first attempt.
Can you take the CCSP exam without experience?

While professional experience in cybersecurity and cloud security is highly beneficial, it is not mandatory to take the CCSP exam. (ISC)², the organization behind CCSP, offers the option to become an Associate of (ISC)² by passing the exam without the required work experience. But you greatly benefit from hands-on, practical experience in cloud security. It can significantly enhance your understanding and how to apply the various CCSP concepts.
Meets 8570.1 requirements
Attention DoD Information Assurance workers! This boot camp helps meet U.S. Department of Defense Directive 8570.1 requirements for department employees or contractors engaged in work related to information security.
You're in Good Company
I really appreciate that our instructor was extremely knowledgeable and was able to provide the information in a way that could be understood. He also provided valuable test-taking strategies that I know not only helped me with this exam but will help in all exams I take in the future.
Michelle Jemmott, Pentagon
Excellent! Our instructor had a vast background and related the materials to real life. Much better than just teaching the materials to pass an exam... but he did that as well. He went out of his way in class. The extra materials really benefited us when we returned to our real jobs! Great experience!
John Peck, EPA
Very impressed with Infosec. My instructor did a great job delivering the information strategically and in a way for all to understand. I would definitely take another class/certification prep course.
Sylvia Swinson, Texeltek
Explore our top boot camps
More learning opportunities