CCNA Training Boot Camp with Dual Certification
Infosec's authorized CCNA Dual Certification Boot Camp helps you build your knowledge of networking and provides hands-on experience installing, configuring and operating network devices — all while preparing you to earn two Cisco certifications.
Train from home — save up to $1,000
Get expert, live instruction without having to travel with an Infosec Flex Pro boot camp. We've trained 1,000s of students online over the past 5 years, helping our clients meet their career goals wherever they are most comfortable studying.
Now through the end of the month, you can enroll in any online Infosec Flex boot camp and save up to $1,000.
Earn your CCNA, guaranteed!
Boot camp overview
This innovative seven-day boot camp is designed specifically for network engineers and administrators requiring full knowledge of Cisco router and switch configuration. You'll gain hands-on experience by completing a series of labs in our Networking Cyber Range. The labs provide practical experience in a networking and switching environment and prepare you for the simulation-based questions you'll find on the CCNA exam.
In addition to gaining the in-depth knowledge about network access, IP connectivity, IP services, and automation and programmability for Cisco networks, you will learn about the hottest area of networking: network security. Our expert instructors first prepare you to pass the CCNA exam. After passing that exam, you will then train directly on the CCNA Cyber Ops curricula — all in one sitting.
Skill up and get certified, guaranteed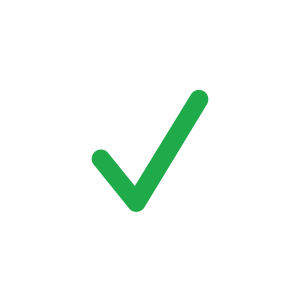 Exam Pass Guarantee
If you don't pass your exam on the first attempt, get a second attempt for free. Includes the ability to re-sit the course for free for up to one year.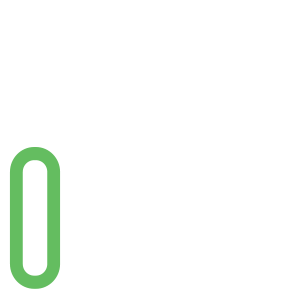 100% Satisfaction Guarantee
If you're not 100% satisfied with your training at the end of the first day, you may withdraw and enroll in a different Flex Pro or Flex Classroom course.
Knowledge Transfer Guarantee
If an employee leaves within three months of obtaining certification, Infosec will train a different employee at the same organization tuition-free for up to one year.
What's included?
93% pass rate — the best in the industry
Seven days of intense instruction with an expert instructor
Immediate access to in-depth CCNA pre-study course
Infosec digital courseware (physical textbooks available to purchase)
90-day access to cyber range (Flex Pro)
90-day access to replays of daily lessons (Flex Pro)
CCNA exam voucher (200-301)
CCNA Cyber Ops exam vouchers (210-250 and 210-255)

In class: Understanding Cisco Cybersecurity Fundamentals (SECFND) v1.0
Post class: Implementing Cisco Cybersecurity Operations (SECOPS) v1.0

4-month subscription to Infosec Skills
100% Satisfaction Guarantee
Exam Pass Guarantee (Flex Pro)
Go beyond the CCNA
After successfully passing the CCNA exam, you will continue your study to prepare for the CCNA Cyber Ops exam and learn to:
Understand key cybersecurity concepts
Find threats using popular network security tools
Apply cryptography principles to network security
Understand common attack vectors
Identify malicious activity
Work within SOC environment
Use a playbook for incident response
Award-winning training that you can trust
Infosec Skills
Best IT Security-related Training Program
Cyber Work with Chris Sienko
Best Cybersecurity Podcast
2019 Wisconsin Innovation Award
Software
Rising Star
Partner Award
G2 Crowd Leader
Technical Skills Development Software
Who should attend?
Network engineers
Network administrators
Systems administrators
System engineers
IT managers/directors
Anyone looking to improve their network skills
Prerequisites
Prior to attending the CCNA Dual Certification Boot Camp, you should be familiar with networking topics such as TCP/IP, IP configuration, peer-to-peer networking, subnetting, building a routing table and other network protocols, standards and architecture.
Why choose Infosec
Your flexible learning experience
Infosec Flex makes expert, live instruction convenient with online and in-person formats tailored to how, when and where you learn best.

Public training boot camps held nationwide
Pre-study course materials

Live instruction

Digital courseware

Daily reinforcement materials

Catered lunches

Infosec community forum access

100% Satisfaction Guarantee
Knowledge Transfer Guarantee

Most Popular
Immersive, live-streamed instruction
Pre-study course materials

Live instruction

Digital courseware

Daily reinforcement materials

Detailed performance reporting

Video replays

90-day extended access to materials

Infosec community forum access

Exam Pass Guarantee
100% Satisfaction Guarantee
Knowledge Transfer Guarantee

Tailored team training at your location
Pre-study course materials

Live, customized instruction at your location

Digital courseware

Daily reinforcement materials

Detailed team performance reporting

Video replays

90-day extended access to materials

Infosec community forum access

Exam Pass Guarantee
100% Satisfaction Guarantee
Knowledge Transfer Guarantee
CCNA certification objectives
Upon the completion of this boot camp, you will know how to:
Make appropriate decisions concerning implementation of hardware and configuration, based on ISR routers and switches running the Cisco iOS
Proficiently administer Cisco routers
Install, configure and maintain dependable, functional networks
Properly identify protocols involving Cisco networking devices
Troubleshoot general network and security issues
Successfully operate routers and switched LAN networks
Follow enterprise network design principles
Understand routing protocols design considerations (OSPF and EIGRP)
Dual certification details
After completing this boot camp, you will be certified with the following Cisco certifications:
CCNA certification: The CCNA certification serves as the foundation for all the other certifications in the new Cisco certification program.
CCNA Cyber Ops Certification: CCNA Cyber Ops certificate holders are prepared to work as a part of a Security Operations Center (SOC) team to detect and respond to network security threats.
Can't get away for a week?
Learn CCNA on-demand.
Get the cybersecurity training you need at a pace that fits your schedule with a subscription to Infosec Skills. Includes unlimited access to hundreds of additional on-demand courses — plus cloud-hosted cyber ranges where you can practice and apply knowledge in real-world scenarios — all for just $34 a month!
70+ learning paths
500+ courses
Cloud-hosted cyber ranges and hands-on projects
Skill assessments and certification practice exams
Infosec community peer support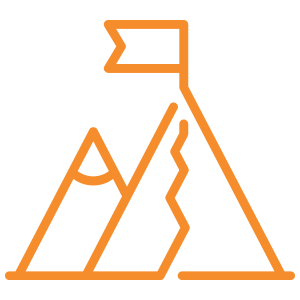 Hands-on labs
Hundreds of exercises in over 30 hands-on labs prepare you for the most difficult part of the CCNA exam, the simulation questions. You'll build your networking skills and gain real-world experience you can carry over to your next job or project.
Industry-leading exam pass rates
Infosec's CCNA materials are always up to date and synchronized with the latest Cisco exam objectives. Our industry-leading curriculum and expert instructors have led to the highest pass rates in the industry. More than 93% of Infosec students pass their certification exams on their first attempt.
"I've taken five boot camps with Infosec and all my instructors have been great."
"Comparing Infosec to other vendors is like comparing apples to oranges. My instructor was hands-down the best I've had." 
"I knew Infosec could tell me what to expect on the exam and what topics to focus on most."
CCNA (200-301)
Network fundamentals
Role and function of network components

Routers
L2 and L3 switches
Next-generation firewalls and IPS
Access points
Controllers (Cisco DNA Center and WLC)
Endpoints
Servers

Characteristics of network topology architectures

2 tier
3 tier
Spine-leaf
WAN
Small office/home office (SOHO)
On-premises and cloud

Compare and contrast network topologies
Physical interface and cabling types

Single-mode fiber, multimode fiber, copper
Connections (Ethernet shared media and point-to-point)
Concepts of PoE

Interface and cable issues (collisions, errors, mismatch duplex, and/or speed)
TCP and UDP
Configuring and verifying IPv4 addressing and subnetting
The need for private IPv4 addressing
Configuring and verifying IPv6 addressing and prefix
IPv6 address types

Global unicast
Unique local
Link local
Anycast
Multicast
Modified EUI 64

Verifying IP parameters for client OS (Windows, Mac OS, Linux)
Wireless principles

Nonoverlapping Wi-Fi channels
SSID
RF
Encryption

Virtualization fundamentals (virtual machines)
Switching concepts

MAC learning and aging
Frame switching
Frame flooding
MAC address table
Network access
Configuring and verifying VLANs (normal range) spanning multiple switches

Access ports (data and voice)
Default VLAN
Connectivity

Configuring and verifying interswitch connectivity
Trunk ports
802.1Q
Native VLAN
Configuring and verifying Layer 2 discovery protocols (Cisco Discovery Protocol and LLDP)
Configuring and verifying (Layer 2/Layer 3) EtherChannel (LACP)
The need for and basic operations of Rapid PVST+ Spanning Tree Protocol

Root port, root bridge (primary/secondary), and other port names
Port states (forwarding/blocking)
PortFast benefits

Cisco Wireless Architectures and AP modes
Physical infrastructure connections of WLAN components (AP, WLC, access/trunk ports, and LAG)
AP and WLC management access connections (Telnet, SSH, HTTP, HTTPS, console and TACACS+/RADIUS)
Configuring the components of a wireless LAN access for client connectivity using GUI only such as WLAN creation, security settings, QoS profiles and advanced WLAN settings
IP connectivity
Components of routing table

Routing protocol code
Prefix
Network mask
Next hop
Administrative distance
Metric
Gateway of last resort

Determining how a router makes a forwarding decision by default

Longest match
Administrative distance
Routing protocol metric

Configuring and verifying IPv4 and IPv6 static routing

Default route
Network route
Host route
Floating static

Configuring and verifying single area OSPFv2

Neighbor adjacencies
Point-to-point
Broadcast (DR/BDR selection)
Router ID

The purpose of first hop redundancy protocol
IP services
Configuring and verifying inside source NAT using static and pools
Configuring and verifying NTP operating in a client and server mode
Role of DHCP and DNS within the network Function of SNMP in network operations
Use of syslog features including facilities and levels
Configuring and verifying DHCP client and relay
Understanding the forwarding per-hop behavior (PHB) for QoS such as classification, marking, queuing, congestion, policing, shaping
Configuring network devices for remote access using SSH
Capabilities and function of TFTP/FTP in the network
Security fundamentals
Key security concepts (threats, vulnerabilities, exploits and mitigation techniques)
Security program elements (user awareness, training and physical access control)
Configuring device access control using local passwords
Security password policies elements: management, complexity and password alternatives (multifactor authentication, certificates and biometrics)
Remote access and site-to-site VPNs
Configuring and verifying access control lists
Configuring Layer 2 security features (DHCP snooping, dynamic ARP inspection and port security)
Authentication, authorization and accounting
Wireless security protocols (WPA, WPA2 and WPA3)
Configuring WLAN using WPA2 PSK using the GUI
Automation and programmability
How automation impacts network management
Traditional networks vs. controller-based networking
Controller-based and software defined architectures (overlay, underlay and fabric)

Separation of control plane and data plane
North-bound and south-bound APIs

Traditional campus device management vs. Cisco DNA Center enabled device management
Characteristics of REST-based APIs (CRUD, HTTP verbs and data encoding)
Capabilities of configuration management mechanisms Puppet, Chef and Ansible
Interpreting JSON encoded data
CCNA Cyber Ops – Understanding Cisco Cyber Security Fundamentals (200-250)
This part of the bootcamp is designed to prepare for the first of the two exams you need to pass to earn the CCNA Cyber Ops certification. It will begin with reintroducing some of the
fundamental networking concepts, with the increased focus put specifically on how these concepts are presented on the test.
Network concepts
Function of the network layers as specified by the OSI and the TCP/IP network models
Understanding the operation of the following:
Operation of common network services
Basic operation of different network device types

Router
Switch
Hub
Bridge
Wireless access point (WAP)
Wireless LAN controller (WLC)

Functions of common network security systems as deployed on the host, network or the cloud:

Firewall
Cisco Intrusion Prevention System (IPS)
Cisco Advanced Malware Protection (AMP)
Web Security Appliance (WSA) / Cisco Cloud Web Security (CWS)
Email Security Appliance (ESA) / Cisco Cloud Email Security (CES)

IP subnets and communication within an IP subnet and between IP subnets
Relationship between VLANs and data visibility
Operation of ACLs applied as packet filters on the interfaces of network devices
Deep packet inspection compared to packet filtering and stateful firewall operation
Inline traffic interrogation compared to taps or traffic mirroring
Characteristics of data obtained from taps or traffic mirroring compared to NetFlow in the analysis of network traffic
Identifying potential data loss from provided traffic profiles
Security concepts
Principles of the defense in depth strategy
Understanding key cybersecurity risk concepts

Risk
Threat
Vulnerability
Exploit

Understanding key terminology

Threat actor
Run book automation (RBA)
Chain of custody (evidentiary)
Reverse engineering
Sliding window anomaly detection
PII
PHI

Understanding key security terminology

Principle of least privilege
Risk scoring/risk weighting
Risk reduction
Risk assessment

Access control models

Discretionary access control
Mandatory access control
Nondiscretionary access control

Understanding key network security terminology

Network and host antivirus
Agentless and agent-based protections
SIEM and log collection

Understanding key security management concepts

Asset management
Configuration management
Mobile device management
Patch management
Vulnerability management
Continued – Understanding Cisco Cyber Security Fundamentals (200-250)
Cryptography
Uses of a hash algorithm
Uses of encryption algorithms
Symmetric and asymmetric encryption algorithms
Processes of digital signature creation and verification
Understanding the operation of a PKI
Security impact of commonly used hash algorithms

MD5
SHA-1
SHA-256
SHA-512

Security impact of commonly used encryption algorithms and secure communications protocols

DES
3DES
AES
AES256-CTR
RSA
DSA
SSH
SSL/TLS

How the success or failure of a cryptographic exchange impacts security investigation

Understanding key items related to SSL/TLS
Cipher-suite
X.509 certificates
Key exchange
Protocol version
PKCS
Host-based analysis
Understanding important terminology related to Microsoft Windows OS

Processes
Threads
Memory allocation
Windows Registry
WMI
Handles
Services

Understanding key terminology pertaining to Linux

Processes
Forks
Permissions
Symlinks
Daemon

Functionality of endpoint technologies in regards to security monitoring

Host-based intrusion detection
Antimalware and antivirus
Host-based firewall
Application-level whitelisting/blacklisting
Systems-based sandboxing (such as Chrome, Java, Adobe reader)

Interpreting operating system log data to identify an event

Windows security event logs
Unix-based syslog
Apache access logs
IIS access logs
Security monitoring
Identifying the types of data provided by common security technologies

TCP Dump
NetFlow
Next-Gen firewall
Traditional stateful firewall
Application visibility and control
Web content filtering
Email content filtering

Types of data used in security monitoring

Full packet capture
Session data
Transaction data
Statistical data
Extracted content
Alert data

Understanding security monitoring concepts

Access control list
NAT/PAT
Tunneling
TOR
Encryption
P2P
Encapsulation
Load balancing

NextGen IPS event types

Connection event
Intrusion event
Host or endpoint event
Network discovery event
NetFlow event

Function of common protocols in the context of security monitoring

DNS
NTP
SMTP/POP/IMAP
HTTP/HTTPS
Attack methods
Difference between an attack surface and vulnerability
Common network attacks

Denial of service
Distributed denial of service
Man-in-the-middle

Common web application attacks

SQL injection
Command injections
Cross-site scripting

Social engineering, phishing, and evasion methods
Common endpoint-based attacks

Buffer overflows
Command and control (C2)
Malware
Rootkit
Port scanning
Host profiling

Common evasion methods

Encryption and tunneling
Resource exhaustion
Traffic fragmentation
Protocol-level misinterpretation
Traffic substitution and insertion
Pivot

Privilege escalation
Difference between remote exploits and local exploits
After class
CCNA Cyber Ops – Implementing Cisco Cybersecurity Operations (210-255)
After completing the 7-day bootcamp, you will receive access to the training content for the second exam required to earn the CCNA Cyber Ops certification. With the 4-month
unlimited access to the state-of-the art Infosec Skills online training platform, you will be able to prepare for the SECOPS exam at your own pace and also brush up your knowledge
on other topics by exploring over 500 courses.
The Implementing Cisco Cybersecurity Operations (210-255 SECOPS) learning path is based directly on the exam objectives and covers the following topics:
Endpoint threat analysis and computer forensics
Interpreting the output report of a malware analysis tool such as AMP Threat Grid and Cuckoo Sandbox
Understanding important terminology as defined in the CVSS 3.0 (attack vector, attack complexity, scope, etc.)
Understanding key concepts pertaining to the Microsoft Windows file system (FAT32, NTFS, alternative data streams, etc.)
Understanding key concepts pertaining to the Linux file system (EXT4, journaling, MBR, etc.)
Three types of evidence (best, corroborative, indirect)
Altered and unaltered disk image
Role of attribution in an investigation
Network intrusion analysis
Interpreting basic regular expressions
Understanding the fields in common protocol headers (Ethernet frame, IPv4, IPv6, HTTP, etc.) as they relate to intrusion analysis
Identifying the elements from a NetFlow v5 record from a security event
Identifying key elements (source address/port, destination address/port, payload, etc.) in an intrusion from a PCAP file
Extracting files from a TCP stream with Wireshark
Interpreting common artifact elements from an event to identify an alert
Mapping events to common source technologies (NetFlow, IDS/IPS, firewall, etc.)
Evaluating impact of true/false positives/negatives
Interpreting an intrusion event and host profile to calculate the impact flag generated by Firepower Management Center (FMC)
Incident response
Essential elements of an incident response plan as stated in NIST.SP800-61 r2
Mapping elements to steps of analysis based on the NIST.SP800-61 r2
Mapping the organization stakeholders against the NIST IR categories (C2M2, NIST.SP800-61r2)
Goals of different types of CSIRT (internal CSIRT, national CSIRT, coordination center, etc.)
Understanding elements used for network profiling (total throughput, session duration, ports used, etc.)
Understanding elements used for server profiling (listening ports, logged in users/service accounts, running processes, etc.)
Mapping data types to compliance frameworks: PCI, HIPAA, SOX Act
Identifying data elements that must be protected with regards to a specific standard (PCIDSS)
Data and event analysis
Process of data normalization
Interpreting common data values into a universal format
5-tuple correlation
5-tuple approach to isolate a compromised host in a grouped set of logs
Using retrospective analysis method to find a malicious file
Identifying potentially compromised hosts within the network based on a threat analysis report containing malicious IP address or domains
Mapping DNS logs and HTTP logs together to find a threat actor
Mapping DNS, HTTP and threat intelligence data together
Identifying a correlation rule to distinguish the most significant alert from a given set of events from multiple data sources using the firepower management console
Differences between deterministic and probabilistic analysis
Incident handling
Understanding types of intrusion events into these categories as defined by the Cyber Kill Chain Model
Applying the NIST.SP800-61 r2 incident handling process to an event
Incident handling activities
Understanding evidence concepts as documented in NIST SP800-86 (evidence collection order, data integrity, data preservation, volatile data collection)
Applying the VERIS schema categories to an incident
Frequently asked questions
What's the value in earning the CCNA certification?

The CCNA is one of the most highly regarded entry-level IT certifications on the market today. Earning the CCNA proves to colleagues and employers that you are an educated networking professional that's able to manage small to medium-sized networks in the real world.

What are the pre-requirements for earning the CCNA?

The CCNA exam itself has no prerequisites, and there are no specific degree requirements to hold the certification. However, it is recommended that you have at least two years of real-world networking experience before preparing for the exam. Familiarity with networking basics like routing, switching and TCP/IP protocol will go a long way. Want to get in the discussion about the Cisco certification changes? Check out our TechExams article!

How does the CCNA examination process work?

The CCNA exam (200-301) was released in February 2020 and is a 120-minute exam. As Cisco states, "This exam tests a candidate's knowledge and skills related to network fundamentals, network access, IP connectivity, IP services, security fundamentals and automation and programmability."

What format are the exam questions? What do I need to score in order to pass?

The majority of the questions will be in a multiple choice format. In addition to multiple choice, you will be required to complete both "drag and drop" and simulation questions. As Cisco states, "Passing scores are set by using statistical analysis and are subject to change."

How do the CCNA simulation questions work? How are they scored?

Simulation questions will present you with a scenario that you will then need to investigate and solve. Simulation questions are more intensive, and thus can carry greater weight than the multiple choice or drag and drop questions. Infosec's boot camp lab environment will prepare you for all of the question types found on the exam.

What career opportunities are available to CCNA boot camp graduates? What's the job outlook like for CCNA professionals?

The CCNA is one of the most highly-regarded certifications in the IT industry, which in recent years has grown at a considerably steady rate. In fact, U.S. Bureau of Labor Statistics predicts that between 2016 and 2026, employment opportunities for computer and information technology professionals are expected to increase by 13%. Becoming certified is a surefire way to stand out in this competitive industry.

What does this CCNA course offer that other certification prep classes do not?

Upon successful completion of our training course, you will hold both CCNA and CCNA Cyber Ops certifications. Our boot camp's lab environment provides unmatched hands-on experience with Cisco-certified materials to prepare you for the CCNA and CCNA Cyber Ops exams, which we also provide you with vouchers for. Lastly, our Exam Pass Guarantee can give you the peace of mind you need in order to study effectively!

How long is the CCNA certification good for after you pass the test? What are the renewal requirements?

CCNA certifications are valid for three years after their date of issue, and can be renewed before their expiration date by passing the designated recertification exam(s). Click here for more information on CCNA recertification.

Where does the CCNA stand compared to other educational offerings in the networking field?

Other rigorous certification processes, like the MCSE, require that students take seven different exams in order to demonstrate their expertise — whereas the CCNA only requires you to take one exam. While the Network+ certification is also attractive as an entry-level certification, it doesn't cover the more advanced networking and technology specific concepts that Cisco does in the CCNA. IT and security professionals often cite the CCNA as one of the most valuable certifications they earned.

What are the most difficult topics covered on the CCNA exam?

Students typically find the most difficult topic to comprehend on the CCNA exam is WAN Protocols, specifically anything to do with PPP, Frame Relay or ISDN. Brushing up on routing protocols (RIP, IGRP, OSPF, etc.) and access lists (basic and advanced) is also recommended.

What happens if I fail the CCNA exam? Is there a limit to the number of times you can retake it?

There is no limit to the amount of times one can take the exam(s). The only protocol Cisco has is that the candidate must wait five calendar days before retaking the exam. While the CCNA has a high first-time fail rate, Infosec boot camp students have a passing rate of 93%!

What job titles are most common for people who hold Cisco's CCNA certification?

Common job titles for CCNA professionals include: network engineer, system administrator, technical support engineer, computer systems analyst and many more.

What are some tips for preparing for the CCNA?

Apart from developing good habits of self-study, it is recommended that students gain practical experience related to the fundamentals of routing and switching. Enrolling in a training boot camp like the one offered here is also a proven strategy for success! Click here for more practical tips.

What is the average salary for CCNA professionals?

CCNA holders can negotiate higher salaries for themselves and make between $39,195 to $118,830 annually — depending on location, job title, and experience. Click here for more info on CCNA salaries.